This program focuses on queer and trans people navigating emergencies from the past year, many in small, private ways. These glimpses into other people's homes, minds and bodies remind us of what we have in common – allowing us to connect through isolation, illness, protests and lockdowns. Throughout 2020, TQFF commissioned filmmakers to make short works on the subject of Queer Emergencies. Five of these films are included in this program: Foreign Ages, Breaking up is hard to do, Love-Grief, What Kind of Help and Time is Running Out.
March 25, 6:00pm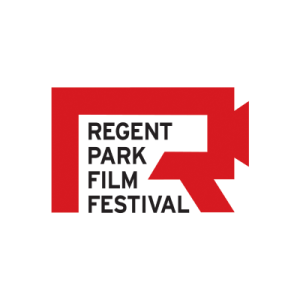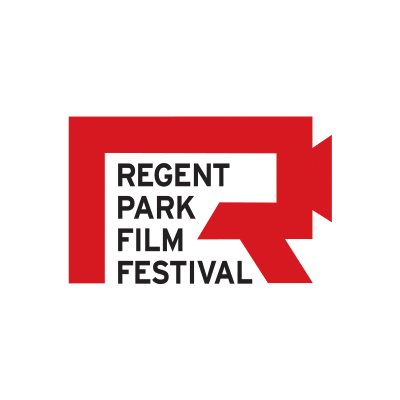 Still Alive
Moe Yang
Still Alive is a personal visual diary shot in April 2020. The director, Moe Yang, describes this period as one where she was in survival mode personally and creatively. The film offers its audience a moment of pause to reflect upon the times we are living through.
Moe is a Japanese-Taiwanese photographer and filmmaker from Vancouver, the traditional, ancestral, unceded lands of the hən̓ q̓ əmin̓ əm̓ -speaking Musqueam, Squamish and Tsleil-Waututh peoples. Moe's debut short film, John Dub: Life Goes On (2017) premiered at the Vancouver Queer Film Festival and screened at the Vancouver International Film Festival. In her work, Moe is interested in exploring how storytelling can (re)shape time, identity and the unknown. She is currently working on her next short documentary, Kikkake, an anthology of Japanese Canadian memories.
Where I am
Christine Wu
Someone once said, "Hong Kong is like a river—whatever point in time you called it home, it will never be the same when you return." Home and displacement can hold varying weights for members of different diasporic-settler communities. From what place(s) do you move through the world? "Where I Am" considers the filmmaker's shifting relationship to Hong Kong, as someone who is now observing the changing city from afar.
Christine Wu is a Hong-Kong born filmmaker and media artist living on the territory of the Williams Treaties First Nations (Whitchurch-Stouffville, Ontario). She creates from a place of self-compassion, reflecting an ongoing process of self-education about systemic injustice, healing and collective liberation. Christine recently completed her BFA in Film Production at York University. She was one of four artists chosen to create for PostScript, an online series exploring access, disability, and digital publishing through October 2020.
Hope
Wrik Mead
Hope looks at the global push back on the civil liberties of the LGBTQ community. A kaleidoscope of anti-gay protests captured and posted on the internet almost always erupt into violence. From the chaos comes hope which is the lasting message of the film and the pursuit for a better future.
In 2013, Wrik Mead launched his first UK solo show, an installation titled Draw the Line, at PayneShurvell Gallery in London. His most recent films, Outcognito and Broken Relationship have won awards at the 57th Ann Arbor Film Festival and the 40th Black Maria Film Festival. In 2005, Wrik received his MA Fine Arts at Goldsmiths, University of London. He currently lives in Toronto and teaches in the Experimental Animation Department at OCAD University.
All the Colours
Pippa Samaya, Tara Jade Samaya
A married couple endeavour to negotiate their shared space during the COVID-19 lockdown in Australia. One a dancer, one a filmmaker; they bring us inside their rollercoaster of a new normal in strange times.
The Samaya Wives come together in life and in creation to explore the many colours and tones of what it means to be alive on this earth and reveal the innate one-ness that ultimately links us all. To bring a voice to the voiceless, to shed light in dark spaces, to empower and to inspire, The Samaya Wives strive towards equality, wisdom, compassion and authentic connection. One part dancer, one part photographer, an artistic medium is found between the two that brings a visual expression to the internal world of human emotion.
Masks for Masc
Patrick J. Reilly
A satirical look at toxic masculinity, examining practices of avoiding masks as well as unhelpful norms of Gay male sexual culture. A flannel-clad man's man makes a persuasive case as to why donning a mask is the height of virility.
Patrick J. Reilly is a comedian from Brooklyn, NY. He is the co-creator of Great Frontier: A Poorly Researched Musical About Lewis And Clark, which debuted at the 2017 NY Theatre Festival's Summerfest and completed a nearly successful two-week run right here in ‪The PIT Loft‬ in 2018. Patrick has performed at the New York City Sketch Fest, Philly Sketch Fest, Cinder Block Comedy Festival, The Devil's Cup Festival, and Montreal Sketchfest. He makes videos on YouTube that you can see at NotPatReilly.com
Time is Running Out
Lea Marinova
"Time Is Running Out" is a short personal film, inspired by the director's correspondence with a close family member. The film is a meditation on the obsession that this exchange provoked. The director uses the motif of repetitiveness to evoke the feeling of their own invasive thoughts, and the agony of being stuck in them. Some queer emergencies don't happen suddenly, but build over time. True to the director's experience, this repeated verbal violence grows to become unbearable.
Lea Marinova is a filmmaker and artist, based in Tio'tia:ke (Montreal). Born in Bulgaria, she immigrated to Canada in 2008. She graduated with a double major in film production and anthropology from Concordia University, and her first films were very well received, screening at festivals around the world. She is currently working on her first feature-length documentary, Agent Dynamo, which won first place at the Cuban Hat Pitch at RIDM Montreal's International Documentary Festival and is funded by SODEC and CALQ. Her latest work, A Pea's Journey, was released on CBC Gem in October 2020.
What Kind of Help
Amanda Kindzierski
"What Kind of Help?" follows a woman as she struggles through her isolated days trying to cope with the pressure of a pandemic lockdown as an extrovert. This new confined life is difficult for her, and she calls for help. Will she end up getting an answer?
Amanda is an indigenous lesbian writer/director, identifying as Two-Spirited, from Winnipeg, Manitoba. A graduate of the Academy of Broadcasting, as well as the National Screen Institute's Indigenous Voices and Indigidocs programs, Amanda is working at sharing her perspective with a wide range of people through art. "I was born a storyteller with the love of the medium of movies".
Her & Her
Jade Anouka
Her & Her have been seeing each other for a few months now and are both very much in love. But they have just moved into Her small one-bedroom flat and of course, she's brought the dog! Suddenly Her home is their home and the realities of their differences come to full view: different backgrounds, cultures, upbringings, rules. Both British. Both women. One black. One white. Follow them on their journey seeing just how their differences can complement each other.
Jade Anouka is an award-winning actor of TV, film and theatre, starring in such shows as His Dark Materials on HBO and the all-female Shakespeare Trilogy in the West End and St Ann's Warehouse in New York. She is also a poet and writer. This is her directing and screenwriting debut.
Love-Grief
Jasmine Noseworthy Persaud
"Love-Grief" is a short, personal film about touch relationships during the COVID-19 pandemic. The hyphen between love and grief represents how these two emotions are intimately connected and make room for each other even when in tension throughout life's ebbs and flows. The film aims to reflects the synchronicities and incongruences between the sensory experience of the artist's bodymind and the altered temporality of this period in time, the "quarantimes." The film explores disabled body wisdom, nonbinary femme adornment, and survivor's intuition.
Jasmine Noseworthy Persaud is a chronically ill and coolie diasporic digital media artist living as a settler in Tkaronto. Their creative work seeks to create breathing space for survivors and queer, disabled, racialized populations. They draw heavily from queer crip care, embodied experience, and neurodivergent magic. Through filmmaking, they are particularly interested in drawing connections between micro and macro levels of intimacy, interdependence, and care. To them, space-making and storytelling are part of an intentional practice to honour the body and all that it holds.
Breaking up is hard to do
Sabine Lebel
Breaking up a 20-year lesbian relationship sucks. Doing it during COVID 19 is worse. Living alone in the space you made as a couple during the red phase of the pandemic feels like a queer emergency. Following in the maritime kitchen party tradition, the director processes some of her complex and inescapable feelings in this solo pandemic dance video. Things can only get better… right?
Sabine Lebel is an educator, researcher, artist living in Fredericton, New Brunswick with her two cats. She has been making short videos on queer themes since 1999. Her work often deals with difficult emotions like revenge, loss, anxiety, and remorse. With Casey Burkholder, she co-founded the Fredericton Feminist Film Collective in 2017. They are a collective of artists, creators and activists, who make, screen, and talk about works by and for queers, trans folks, & women from an intersectional feminist position.
Foreign Ages
Sally Cinnamon
An epistolary experiment in presenting fractured consciousness as a complex partial seizure (in which one stays awake but in an altered state) blurs life spontaneously. Shot in dystopian, claustrophobic Toronto on super 8mm and an iPhone, "Forein Ages" is a young woman's quick clip at a life interrupted. Action and music, synced with collages of 35mm photographs and intertitles, capture the experience of recognizing oneself despite fear. This type of seizure can cause deja vu as well as jamais vu (the inability to recognize what is familiar to you). The film depicts the director's experience of the seizure from the inside rather than the outside.
Sally Walker-Hudecki (a.k.a. Sally Cinnamon) is a filmmaker, drummer, and business development manager from Toronto. She has worked at Yowza Animation Corp since 2012 with clients such as Warner Bros, Netflix, Nickelodeon, Technicolor, NBCUniversal, and more. She has directed several experimental shorts programmed throughout North America and has been commissioned to direct music videos for bands such as The Kills, Kathleen Hanna's The Julie Ruin and locals CATL. In 2018, she completed the PIX Film Gallery/LIFT Studio Immersion Program. She's the proud recipient of the Aron Avraham Tanny Award for Cinema Studies (2020-21).