Even the most protracted crises come to an end eventually. Our concern then shifts to how to rebuild and regroup. While healing can be its own arduous journey, we cannot lose sight of the fact it is possible to heal. The films in this program remind us that tragedy need not rob us of the capacity for joy, and that we will be whole again.
March 28, 9pm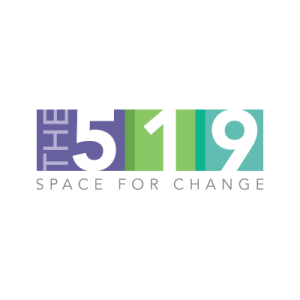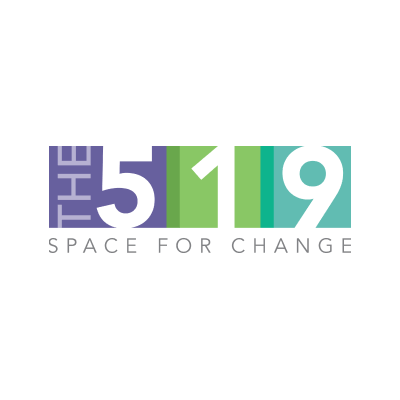 Miigwetch Nshoomis
Nathan Adler
Nathan Adler writes: "an Ojibwe boy falls in love with Grandfather Sun and recites an Anishinaabe language morning prayer with a few slight alterations. Thank you, Grandfather. Miigwetch Nshmoomis. I love the feel of your light on my skin. Gotta love that Vitamin D. The language used in this video is Anishinaabe/Ojibwe."
Nathan Adler is the author of Wrist and Ghost Lake (Kegedonce Press), and co-editor of Bawaajigan ~ Stories of Power (Exile Editions). He has an MFA in Creative Writing from UBC, is a first-place winner of the Aboriginal Writing Challenge, and a recipient of a Hnatyshyn Reveal award for literature. He is Jewish and Ojibwe, and a member of Lac des Mille Lacs First Nation.
They Looked at me and I Smiled
Ben Edelberg
Artists use their bodies as their medium or canvas while existing in their natural environments. Are they performing? Do their performances end after the makeup is removed? Can a performance continue in an empty apartment instead of in front of an audience?
Benjamin Edelberg is a Chicago-born, Toronto-based visual artist and filmmaker. His work has been shown nationally and internationally at film festivals, micro cinemas and galleries such as Antimatter [Media Art] (Victoria, BC), Pleasure Dome (Toronto, ON), Collectif Jeune Cinéma (Paris, FR), Ann Arbor Film Festival (Ann Arbor, MI), Winnipeg Underground Film Festival (Winnipeg, MB), Onion City Film Festival (Chicago, IL), and BFI Flare (London, UK).
This is for Us
Shanel Edwards
"This is for Us" is a multidisciplinary visual delight that centers Black Queer Femme radical joy and intimacy in relationships.
Shanel Edwards is a Philadelphia rooted, first-generation Jamaican, Black, Queer, Non- binary, artist, and world-builder. They utilize movement, filmmaking, hairstyling, poetry, and photography as channels to create their work. Their creations are birthed through their Black queer and trans existence, tenderness, water, intimacy, and collective dreaming. Their film THIS IS FOR US has featured in film festivals globally: Fringe! London's Queer film festival, Black Femme Supremacy Film Festival, etc. Their creative works have been supported by the Leeway Foundation, Small But Mighty Arts, Red Bull, Mural Arts Philly, and Queer Art's Eva Yaa Asantewaa Grant.
Plant Portals: Breath
Nicky Chue
"plant portals: breath" is an experimental meditation on the unspoken history many queer and trans people of colour carry daily – connecting bumblebees, colonial trauma, alternate universes and the complicated concept of "rest" – to ask: can nature heal us? Shot entirely on an iPhone, the film is intentional in imagining what is possible and manifests a reality rooted in mindfulness.
Nicky Chue is a queer Afrogerman interdisciplinary artist and filmmaker based in London, whose work connects visual art, poetry, and educational workshops. Their practice and narratives, heavily influenced by magical realism and nature, centre queer and trans people of colour and explore the complicated concepts of solitude, loneliness, rest, and togetherness in contemporary, historical and futuristic contexts. Nicky spends a lot of their time creating narrative playlists and sitting in nature identifying bees.
The filmmaker would like to thank community organizers Lateisha Davine Lovelace-Hanson & Grace The Witch, without whose healing work this film would not have been possible.
ODEHIMIN
Kijatai-Alexandra Veillette-Cheezo
An lyrical film ode to the odehimin or heart berry. A two-spirit Anishnaabe person finds themself in a dark place with their body. They undertake a healing journey, stating aloud their intentions and reconnecting with the land and the water for strength. As they get more in touch with their body and the beings around them, we begin to see them heal.
Kijâtai-Alexandra Veillette-Cheezo lives in Montreal and is a member of the Anishnabe Nation. The family on her father's side comes from the Lac-Simon community and her mother's, who is non-indigenous, comes from Val-d'Or in Abitibi-Témiscamingue. Their short films address indigenous realities in a personal way (Kijâtai, Kabak, Odehimin and Kimiwan). They are also involved throughout organizations such as Puamun Meshkenu, Mikana and Wapikoni. This allows them to work on the creation of bridges between Indigenous and non-indigenous people in addition to raising awareness of the various Indigenous realities. They also recently started internships at Ondinnok in communications and La Converse in journalism.
From the Rainbow Cotton Candy Clouds
Sarah McMillan
CN: Reference to self-harm and eating disorders
"From the Rainbow Cotton Candy Clouds" is an alternative look at non-linear healing and self-acceptance. Through the mediums of poetry and movement, the film takes up the topics of depression, anxiety, sexuality, and repetitive phrases to reflect on the compulsions of OCD.
Sarah McMillan is an Ontario-based performer and a recent graduate of Randolph College for the Performing Arts. In addition to pursuing a career in film, theatre and dance, Sarah is also a writer and choreographer. As a member of the LGBTQ+ community, as well as an advocate for mental health care, Sarah has a passion for participating in projects that highlight these underrepresented communities.
Journey to the Charbagh
Abdullah Qureshi
Drawing upon Sufi traditions of interpreting Islamic sacred texts, where love and equality are celebrated, "Journey to the CharBagh" is a poetic and experimental exploration of queerness from a Muslim perspective. The narrative focuses on the figure of the Buraq, a winged mythological creature with the ability to travel to heaven, encountering terrestrial and celestial beings, moving toward a spiritual and queer awakening.
Abdullah Qureshi is a Pakistani-born artist, educator, and cultural producer. Within his practice, he is interested in using painting and collaborative methodologies to address personal histories, traumatic pasts, and childhood memories. Through his on-going doctoral project, entitled Mythological Migrations: Imagining Queer Muslim Utopias, he examines formations of queer identity and resistance in Muslim migratory contexts.
The Bassinet
Tiffany Hsiung
When a vintage bassinet appears at filmmaker Tiffany Hsiung and long-time fiancée Victoria Mata's home, it sets off a chain reaction of emotions. "The Bassinet" is a gentle and affecting story about Tiffany's struggle with the intersection of her sexual orientation and cultural identity, and the cross-generational burden of having a baby in the context of rigid social constructs of marriage and family.
Tiffany Hsiung is an award-winning filmmaker based in Toronto, Canada. Her debut feature-length documentary The Apology (2016) has won over 15 awards internationally. This includes the Peabody – Award (2019) and the DuPont Columbia Award (2020). Hsiung also won the Peabody – Futures of Media Award (2018) and a Canadian Screen Award for Best Original Digital Production for The Space We Hold (2017). Her Recent film Sing Me a Lullaby won the TIFF inaugural 'Share Her Journey Short Cuts Award' The Directors Guild of Canada Best Short Film Award and was recently selected for DOC NYC Awards Short List 2020.