Watch Now
The movement of species across the Earth has always been, and will always be, free. If migration is a fact of human existence, how do we even begin to make sense of the implications of borders on our individual and collective futures? Borders are not just lines dividing lands and seas; they are every place where countries create 'us' and 'them,' 'citizen' and 'alien,' 'alike' and 'other.' 
By chronicling movement over, within, and under borders, the films in this program express diverse perspectives on migration. From anxieties of dislocation and visions of distant homes, to silly childhood memories and the sweetness of a new home — these filmmakers show us that borders may define our experiences, but they certainly do not encompass the depths queer pasts, presents, and futures.
April 1, 6 PM EST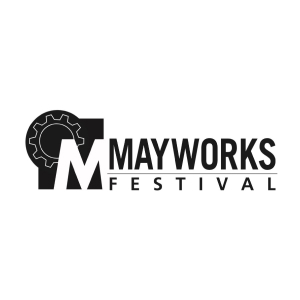 Frozen Out
Hao Zhou
An émigré retreats to frozen prairies and forests, hoping to find a meaningful story and escape the anxieties of dislocation. In this epistolary film, he addresses his sister in rural China from abroad. He chronicles his queer self-exile and the vulnerable nature of home, relationality, and the self. Ultimately, this film exposes how the emotional connection among repressed queer identities and capitalist ruination obstruct the land and traditional lifeways. It also encourages us to embrace change–the changing queer self–as the only constant in life, regardless of our external circumstances.
HAO ZHOU (b. Nanchuan, China) is a filmmaker, photographer, and actor. In 2014, Zhou wrote, directed, and produced his first feature, The Night, about queer, young sex workers in urban China. After premiering at the Berlin International Film Festival, The Night won top prizes at Geneva Independent, Nara, China Independent, and others. Zhou refined his filmmaking at Cannes Film Festival's La Résidence (Paris), Talents Tokyo, and Berlinale Talents. Zhou's forthcoming feature film focuses on a Latinx immigrant in China.
Ke Beech Mein (In Between)
Meena Rizwan
Set in the familiar snow-covered forests on the north shores of Lake Ontario, this video-essay interrogates the myth of Canadian multiculturalism from the perspective of a young, queer, racialized immigrant. Audiovisual effects, just as mesmerizing as they are haunting, distort the everyday landscape into something else entirely. After all, these stolen lands are oftentimes alien to immigrants whose lands, too, have often been stolen. This film sheds light on the many layers of deceit experienced by even one person. In the end, only one conclusion is possible: "I am not something to be tolerated."
Meena Rizwan is a multidisciplinary artist, writer, and activist based in Toronto. Her practice involves film, installation, audio, woodwork, metalwork, web design, painting, photography, and performance. Her work examines themes of connection, alienation, consciousness, play, race, sexuality, and displacement. Meena's work is informed by her positionality as a woman of color and newcomer settler born in Pakistan and raised in between Long Island and Toronto. She strives toward accessibility and inclusive design in her practice. Meena has a Bachelor's of Science degree in Psychology from the University of Toronto and a Master of Arts degree in Gender Studies and Feminist Research from McMaster University.
Breaking Borders
Barbara Vollebregt & Fatima Warsame
This documentary tells the story of Ibrahim Mokdad, a queer Lebanese refugee who finds himself in Germany after years of violence in his home country. Following Ibrahim's narration, we trace his path from prison and hospitals, to refugee camps and a hard-won home. Ibrahim's story shares a deeply personal and eye-witness perspective into Fortress Europe—the policies that have rendered migration treacherous and often deadly—as well as the nuanced challenges LGBTQ+ refugees face in their homelands, en route, and during resettlement. This film draws an important connection between the struggle for LGBTQ+ self-expression and the movement against borders and for refugee rights.
Fatima Warsame is a true all-rounder: journalist, columnist, editor, social media specialist, producer and presenter. After obtaining her Bachelor's degree in Journalism, Fatima did an internship at Het Parool and RTL New York. She then worked for FunX as a freelance producer for 5 years. She wrote articles for VICE and was responsible for NOS' social media accounts. She also made the documentary Breaking Borders, about the homosexual refugee and activist Ibrahim Mokdad
In Our Being/Sa Aming Pagkatao
Ghislan Timm & Jann Earl Q. Madariaga
An experimental autobiographical film that converges two queer people of colour's perspectives from the Philippines and Canada into one narrative body. Body parts (mouths, chests, arms, eyes) filter in evanescent motion between frames, referencing early cinema while eerily anticipating an uncertain future. As a cross-continental virtual production, "In Our Being/Sa Aming Pagkatao " explores themes of alienation, queerness, Afro-futurism, and the flux of self-concept through collage-making and performance art.
Ghislan Timm (Jess-lin/Jiz-lan) (she/they) is an experimental filmmaker and visual artist based in Tkaronto. They are currently studying Integrated Media at OCAD U and have shown works both locally and internationally. They are influenced by their Afro-Caribbean heritage, Afro-futurism, sound, and cinema; frequently appropriating archival film and imagery to create collages and shape non-linear narratives that reflect on their multicultural queer identity, mythologies, and romanticization of home and home-coming. 
Jann Madariaga (he/him) is a Filipino multimedia-artist who is based in Cavite City. He creates visual art through digital means of design, film, photography, and illustrations. His work predominantly involves using realism in portraiture to tell melancholic stories of the human experience. While his work is rooted in aesthetic principles, he hopes to explore his queer identity as a way to evoke more introspective yet surreal experiences.
Tigress
Maya Bastian
Trina, a stubborn and rebellious 20-something, has gone to the motherland as an aid-worker during the war. Once there, she finds herself overwhelmed by the traumas she witnesses and turns to partying hard with her fellow volunteers as a way to cope. One night during a drunken foray, she encounters another version of herself as a paramilitary fighter for the Tamil Tigers — and her sense of western privilege collides with the reality of her ancestors.
Maya Bastian is an award winning filmmaker and writer with roots in conflict journalism. Her work frequently explores the trauma related to displacement and migration. She specializes in exploring untold stories from around the world, integrating the voices of each unique community through active engagement, research and open dialogue. Her most recent film Tigress was nominated for a CEC Award and attended Cannes Court Metrage 2021. Bastian's video installations and mixed-media work has shown around the world, recently spending 8 weeks on residency at the Al Ma'Mal Foundation (Palestine). Bastian is also a producer on the BIPOC women-led development team at CineFAM and is the founder of the X-Wave Mentorship series for BIPOC creators at Trinity Square Video.
Don't Forget the Water
Christina Hajjar
A phone conversation sets the diasporic table, as a disembodied figure prepares Qahwah Arabi/Arabic Coffee. Here, the contradictions inherent in Google Translate's instant camera feature are made visible through glitched mistranslations. Using these flaws as a prompt, the communication between a mother and a daughter considers ambiguity as a source of embodied knowledge. As the conversation unfolds, that which is lost in migration (and translation) turns to the mundane. The film hints toward the radical nature of diaspora: an everyday uprooting burgeoning with possibilities.
Christina Hajjar is a queer femme first-generation Lebanese-Canadian artist, writer, and cultural worker based on Treaty 1 Territory in Winnipeg, Manitoba. Her practice deals with diaspora, queerness, body archives, cultural iconography, labour, and place. 
Nathan Joe: Homecoming Poems
Nahyeon Lee
In this meditation on the vast lived experiences between Christchurch and Auckland, between queerness and being Chinese-Kiwi, and between homeland and hometown, poet Nathan Joe explores the form of autobiography through performance poetry. 
Nahyeon Lee is a writer and director raised in Aotearoa with Korean heritage. Since graduating with a MA in Drama Directing, she has been attached to screen and stage productions that champion underrepresented voices; engaging with the breadth of experiences in the Asian diaspora in Aotearoa. Nahyeon wrote and directed the coming-of-age short film Sixteen which had its New Zealand premiere at Show Me Shorts Film Festival. She co-directed the CNZ-funded Portraits: a series of short documentaries centered on Asian creatives in Aotearoa for release in late 2021. 
* This film will be available to audiences in all countries except for New Zealand.