Kami Chisholm
Artistic & Development Director
A co-founder of the Toronto Queer Film Festival, Dr. Kami Chisholm is a queer/disabled filmmaker, curator, and media activist based in Toronto, Canada.
Chisholm has been making films for more than 25 years, since beginning their BA in Film Production and English from Loyola Marymount University. They also hold a PhD in History of Consciousness and Feminist Studies from the University of California, Santa Cruz, and an MFA in Film Production from York University.
Chisholm has made more than a dozen films that have screened at festivals, universities, and events worldwide, including "The Well" (Indiepix, 2015), "The Insomniacs" (Wolfe Video, 2008) and Female to Femme (Frameline Distribution, 2006). Their most recent documentary, Pride Denied (Media Education Foundation and Vtape, 2016), explores topics such as homonationalism, corporatization, and pinkwashing in the context of the 2014 World Pride festival in Toronto.
In the 2015-16 academic year, Chisholm was an Artist in Residence at Osgoode Law School at York University, where they began working on the feature documentary Citizen. Citizen is currently in the final stages of post-production with support from the Toronto Arts Council and the Ontario Arts Council. Chisholm is also in post-production on a second feature documentary, Queer, which, together with Citizen, forms a kind of diptych on the subject of migration, state violence, and the social and political persecution of precarious and marginalized populations.
Sharlene Bamboat
Director of Operations
Sharlene Bamboat is an artist and filmmaker. Her works have exhibited internationally, including the Sharjah Film Platform (U.A.E.), the Berlin Film Festival: Forum Expanded (Germany), Aga Khan Museum (Canada), BFI's London Film Festival (UK), Malmo Queer Film Festival (Sweden) and Vasakh Film Festival (Pakistan).
Sharlene frequently works in collaboration, most notably with artist Alexis Mitchell under the name Bambitchell. The duo has had solo exhibitions at Gallery TPW (Toronto), Articule (Montreal), AKA Gallery (Saskatoon), Mercer Union (Toronto), and an upcoming solo exhibition at the Henry Art Gallery (Seattle). They were long-list recipients of the National Gallery of Canada's 2020 Sobey Art Prize.
Sharlene contributes regularly to the arts sector in Canada, as a programmer, artistic director, jury member for festivals, board member for arts organizations, and has been a member of various film/video collectives.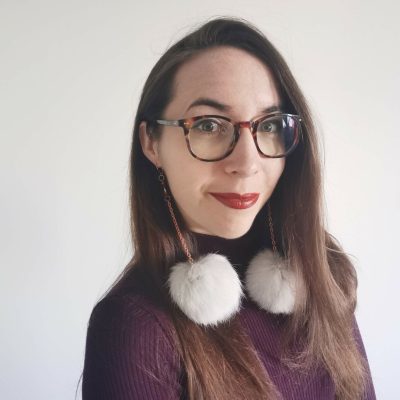 Emily Peltier
Board Member
Emily Peltier is an independent curator, writer, and advocate for the wellbeing of 2SLGBTQ+ people and communities, everywhere. She is a white settler of Irish and French descent.
​
Emily is formerly the Curatorial Programs Curator at Critical Distance Centre for Curators in Toronto, Ontario, and is currently the Program Manager at Scarborough Arts. Emily has been professionally working in the arts, culture, and social sector for the past ten years.
​
Emily is the co-creator and curator of the world's first, and only, miniature 2SLGBTQ+ gallery and collective, Glory Hole Gallery. This miniature concept gallery was developed in 2017, and since then has become a collective of artists and curators working to promote the creative talent of 2SLGBTQ+ people and communities in the GTA and around the world through free public programming, exhibitions, screenings, and artist talks. The gallery is currently located at The 519 community centre in Toronto, Ontario and is partially funded by the Toronto Arts Council and Community One Foundation.
​
Emily's scholarly credentials also includes focuses on visual arts and curating and she holds a Bachelor of Arts Honours degree in Visual Arts and Museum Studies (Western University, 2015), as well as most recently a Master of Fine Arts (MFA) degree in Criticism and Curatorial Practice (OCAD University, 2017).
​
Her independent curatorial work has included solo curated and co-curated exhibitions at the Art Gallery of Ontario, Blank Canvas Gallery, Critical Distance, The ArQuives, The 519, and Whippersnapper Gallery. Her research and curatorial interests are many and include: community arts, art activism, and care-full curating.
Jonathan Petrychyn
Director of Business Operations:
Jon Petrychyn is a researcher and arts administrator based in Toronto. He is currently an Assistant Professor of Film Studies at Brock University and Director of Business Operations at the Toronto Queer Film Festival. His research and community-based arts practice focuses on the uses of media by marginalized groups within Canada and globally. He has previously served on the board of Toronto Outdoor Picture Show, worked as a consultant and organizer for the St. John's International Women's Film Festival, and as a public parks programmer for the Regina Downtown Business Improvement District. His research has appeared in the Toronto Star, NOW and CBC, and his writing on film has been published in academic and popular venues, including Senses of Cinema and the Canadian Journal of Film Studies.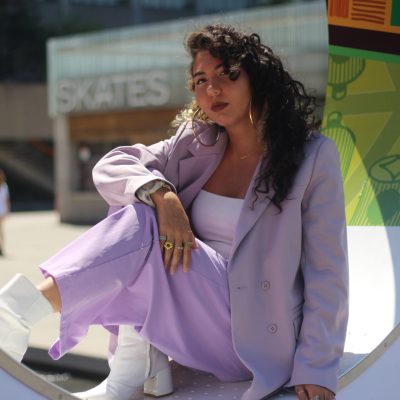 Nishina Shapwaykeesic-Loft
Programming coordinator
Nishina Shapwaykeesic-Loft is a Kanien'kehá:ka woman from Tyendinaga Mohawk Territory. She is a queer, multi-disciplinary artist in a wide spectrum of mediums. She has a Bachelor of Fine Arts with Honours from York University in Theatre Production and Design.
She works within the theatre industry with a specialization in costuming. Her past works include the Costume Designer/Coordinator for The Way of The World, An Octaroon, Phyllis Wheatley Creation,The Marriage of Figaro, African Cargo and Olaudah Equiano Creation.
She is a mural artist working within the city as a member of the RUN Collective and the EarthSky Collective. She works with StART as a project coordinator and an indigenous advisor for multiple projects.
Previously, she worked at imagineNATIVE Media + Arts Festival in Operations. She is the Indigenous Youth Artist-in-Residence at U of T Scarborough. She continues to grow within her field and explore new opportunities.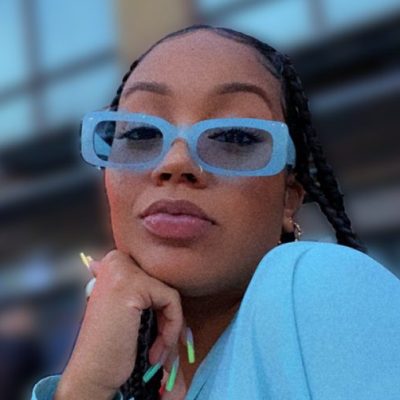 Cat B
Social Media Manager
Cat B is an afro indigenous woman who is of Barbadian and Ojibwe descent. She is a member of the Peguis First Nations in Peguis Manitoba. She a cis gender, multi-disciplinary artist and graphic designer based in Toronto.
With Over 5+ years of experience, she possesses a wide range of abilities that combine innovative art and design principles with media and communication.
In 2019, she graduated from Centennial College's Broadcasting and Film program and was the recipient of the Dean's Award for Entrepreneurship and Innovation. Cat is currently working towards her Bachelor of Arts Degree at OCADU.
Her past works include Production Assistant for CBC Gems short documentary "The Mesdames of Mayhem, " and Editorial Coordinator for TVO's Original documentary "Coppers". Her passions include film photography and documentary filmmaking.
Cecilio Guillermo A.S. Escobar
Technical Media Director
Cecilio Guillermo Escobar is a filmmaker, editor and technician based in Tkaronto. He is an original member of Toronto Queer Film Festival (TQFF) and works primarily as their Video Technical Director and on-call tech nerd.
He is the recipient of a Canada Council Media Arts Grant for his documentary, LatinX; a biographical exploration of the intersections between his gender, family migration and cultural identities.
Cecilio is an active member of the QTBIPOC community, working with various other non-for-profit organizations to help others create time-based media. Cecilio holds a BFA from OCAD University.
Benjamin Romvari
Web Developer
Ben is a web developer residing in Toronto, Canada with over 15 years professional experience. Skilled in a wide range of technologies and programming languages, with a specialization in custom WordPress theme and plugin development. He has a focus on usability and design to make all his projects a joy to use and to look at. Ben comes from a family of creatives where a love of films and filmmaking was instilled early on. He is a partner at the Planet Grafix website design company.
Sunny Kim
Bookkeeper
Seo Eun "Sunny" Kim is a multidisciplinary artist with an MFA in Cinema Studies from the University of Toronto. Born in South Korea and raised in Toronto, she investigates lost narratives, presence and rootlessness to reimagine personal and cultural history. Sunny has been working in the film festival sector for the last four years, both in administration and programming. Her financial administration experience includes Images Festival, Young Associates, and Inside Out Film Festival. Her programming experience includes Images Festival and Regent Park Film Festival.
Kaitlin Blanchard
Board Member, President/Treasurer
Kaitlin Blanchard is a femme disabled poet and playwright and a PhD candidate in Cultural Studies, living in Tkaronto. In 2006, they helped to found the feminist non profit The Antigone Foundation, for which they served as the chair of the board of directors for 7 years. They also served as the associate editor of Antigone Magazine, the foundation's biannual publication for 8 years. The magazine has been archived in the national library of Canada, and the foundation's confessional art project "Dreams for Women" has been mounted in the San Francisco's Women's museum. Recently, they have served as the Vice President and Grants Management of Singing Out LGBTQ+ for whom they developed a partnership with the ArQuives and an Artist Residency to create the chorus's first stand alone multidisciplinary choral performance, to be mounted at GALA 2020 in Minneapolis.They also currently serve as a member of the executive of the Association for Literature, Environment, and Culture in Canada.
Through their board work, Kaitlin has developed expertise in grant writing, program development, and governance, including overseeing OAC and TAC operating grants for arts organizations. Kaitlin holds an honours BA in English from UBC where she was awarded the HSBC Emerging Leader Award. In 2017 she completed a SSHRC funded MA in Cultural Studies and Critical theory from McMaster University.
Kaitlin's doctoral work in the environmental humanities sits at the intersection of queer and trans ecologies and disability studies, focusing on the material and cultural distributions of plastic in settler colonial socio-ecological life. As part of their commitment to public intellectual work, one chapter of their dissertation will explore, filmicly, the intersections of the urban entanglement of plastic, queerness, and settler guilt in Tkaronto. Their doctoral work is funded by a Vanier CGS award.
Kirsten Lindquist
Board Member, Organizer & Curator, Tipi Confessions
Francis Tomkins
Board Member, Communications Coordinator,