Changes and Exchanges
March 24, 6pm EST
Unexpected and vulnerable, this program dives into the worlds of emerging queer, trans, non-binary, and Two-spirit voices exploring a wide range of animation techniques and engaging visuals. Through these diverse lenses we encounter stories that are familiar and otherworldly, from the contemplative and celebratory to the unsettling and surreal. Far from your Saturday morning cartoons, these auteur animations uncover the complexities of relationships and bodies often in a state of flux. Narratives unfold and open up into places of hope and horror, lust and love, and ultimately of connection.
Program curated by Glenn Gear
Glenn Gear is an Indigiqueer filmmaker and multidisciplinary artist of Inuit and settler descent currently living in Montréal. He is originally from Corner Brook Newfoundland and has family ties to Nunatsiavut. His practice is grounded in a research creation methodology shaped by Inuit and Indigenous ways of knowing.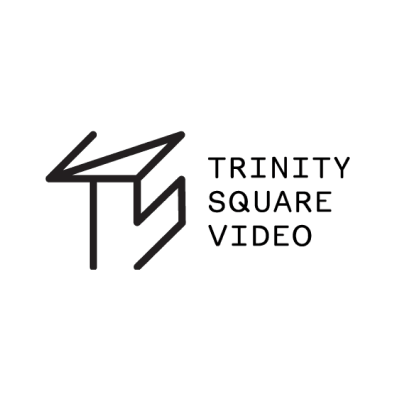 Cupid into transmutation
SPNDEX
Caesar is a trans camboy on the run from his traumatic past. He is suddenly sent into hysteria as his body starts to violently morph and transform beyond all recognition. The movie expresses the animator's experiences as a trans individual, and explores his fascination with hedonism, the divine, and sexuality.
SPNDEX is a 24 year old black trans man and visual artist from Utrecht. His work is dynamic, experimental and focuses on imagination, recognisability, and raw emotion. Inspired by the city, nightlife, friends, anime, and early 2000's cartoons, he shows worlds, stories and people that remain hidden in mainstream media.
Rind
Romy Matar
Rind unconsciously unfolds the director's relationship with herself during 2020 and 2022. It is the transition from an isolated lifestyle, wherein the director's impulsive conduct is contrasted with the sudden confrontation with the outside world in which bad habits go unnoticed. An environment made out to be more intimidating than reality ultimately reveals itself in self-reflection.
Romy Matar is a Lebanese film director and illustrator based in London, England. Her work revolves around introspective concepts and ideas illustrating the environment of her upbringing. She graduated with a Masters Degree in Animation from RCA in 2021 and has been based in London since.
Fragmentasia
Robin Riad
"Fragmentasia" is an exploration of the sense of self through kaleidoscoping imagery, distorted sounds, and a flurry of colours. It's is a self-reflexive short, shot on 16mm and Super8, using animation techniques, prisms, and mirrors, to examine the outward self versus the internal self.
Robin Riad is an Egyptian-Canadian Toronto-based experimental filmmaker and animator. Robin works primarily with analog mediums, specifically 16mm and Super8. She experiments with different modes of processing and direct animation for her films. She explores themes of gender, sexuality, chronic illness, and social commentary.
The Anita Mann Case
Lana Connors
A man finds himself ruminating over the transgressive intimacies of a past relationship. This film is for anyone who can't move on, featuring trans characters and themes of transmutation and bodily autonomy.
Lana Connors (b.1995) is a trans experimental stop motion animator. Their work centres around their relationship to gender and sex as it relates to the idea of transmutation and repression. Their animations are done primarily in clay or through performance pixelation. Lana is a founding member of the Vancouver based animation collective Flavourcel.
Cured
Márton Csutorás
Cured was inspired by the outrageous misconceptions and fear surrounding homosexuality which often results in shockingly absurd and stupid statements. In this short mockumentary, our protagonist tells us about his own experience attending a conversion therapy, as well as the surreal lies that society has convinced him to believe.
Márton Csutorás is a Hungarian artist based in Budapest, focusing on creating outrageous and fascinating animations, highly inspired by the conservative surroundings and oppression in his home country. Experimenting with digital and analogue techniques all while narrating queer fantasies and pure stupidity.
The Talk
Ella Saini
"The Talk" showcases the experiences of three LGBTQ+ youth learning about sex health under an inadequate Canadian sex-ed curriculum. Each subject opens up about their knowledge surrounding sexual health, gender identity, the not so honest information they were taught in their classrooms, and its impact on their self-image.
Ella Saini is a Filipino-Indian filmmaker based in Toronto. She is a mixed-media artist that loves to experiment with a variety of art mediums to visually and sonically explore ideas such as identity and culture, and to create platforms for social issues.
Tout ce que tu veux
Faust Lust Smiatek
As she struggles to communicate with her girlfriend during sex, a young woman dives back into a childhood memory that troubles her.
Faust Lust Smiatek strives to weave conventional fiction, eroticism and experiments together in order to create intimate objects. "Tout ce que tu veux" is based on a childhood memory linked to sexual development and told through rotoscopy. She aims to direct her next project, a queer vampiric story.
Wherever You Are, Wherever I Am
Kay Chan
"Wherever You Are, Wherever I Am follows" two Metis-Chinese people as they ceremoniously work together on hide-tanning, while their surroundings change between industrial and natural landscapes. The film poetically stitches together connections to spirituality, multiculturalism, and honouring ancestors of the past, present and future. Wherever You Are, Wherever I Am is a reminder of belonging, no matter the space that you are in.
Kay Chan (They/He/She) is a Two-Spirit/nonbinary Tkaronto-based artist who was raised across Turtle Island/Canada. With their mixed Métis-Chinese heritage, Kay transforms their many experiences, passions, and identities into vision while weaving together traditional and digital art mediums they have accessible.
Ephemera
ODMK
A Two-spirit male cruises a hook-up app as he looks for companionship for the night. A welcomed, familiar person invites him over as he contemplates his existence, the future, and what it means to be who he is in this day in age.
ODMK, or Olly as he is known to friends and family, is a Two-spirit Cree filmmaker who has been creating digital content since 2005. Since the beginning, Olly's goal has been to tell stories and through the art of moving image. He has accomplished that many times over. He currently lives in Saskatchewan.
MiVia
Eli Carmona
Eli Carmona is an immigrant from El Salvador, living in Toronto since 2014. They are an emerging multimedia artist, photographer, and a communications coordinator. Their passion is to be involved in creating better and safer futures for everyone, in whatever way that might be.
Virtual Girl
Connie Glachan
Aqua Venus provides a personalised fever dream to help YOU discover what being a woman means!
Connie Glachan is a queer, non-binary animator and filmmaker from Hamilton, Ontario. Connie seeks to create independent films centering on queerness and queer characters. Their latest film, "Virtual G I R L," is a reflection on their own identity as a non-binary woman, and their efforts to disentangle their sense of self from the images of women they've been surrounded by in the media.
hi ading
Dinaly Joyce Tran
"hi ading" is a poetic short that provides a glimpse into a love story. Speaking to their parents' past selves, Dinaly asks and hopes that these past versions might help them realise that decisions they may not understand are still made out of love.
Dinaly Joyce Tran is a queer, trans, nonbinary Filipinx-Vietnamese community organiser, and artist. They aim to create spaces and tell stories that empower and uplift folks with similar identities. They are always hoping to make things that feel homey, in their art, their organising, and in Animal Crossing.