Hostile Territory
March 27, 7pm EST
When we find ourselves in a crisis, our ability to cope can be very directly linked to our environment and our ability to exercise control. When we are held, supported and have options, even a destructive rupture can be managed in time. But what happens when this is not the case? This program focuses on stories of queer and trans people dealing with danger and emergencies from within hostile territories.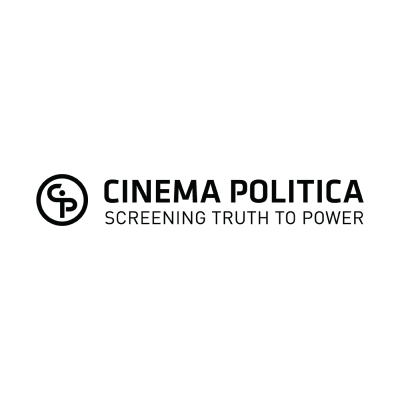 A Real Hail Maria: Death of a White Goddess
Erica Nevarez Schachtele
A brown trans woman is summoned in a dream to a hilltop, where a White Goddess is awaiting her fate – as our new golden dawn may no longer have a place for her racism and transphobia. Through the magic of song, the woman, and the goddess battle – but this first effort ends in failure. Given another chance by a passing raven, the woman returns to face the white goddess for a second time.
Erica Nevares Schachtele is an Indigenous trans filmmaker, actress, model, writer, performer, artist, musician, and poet. Her films are about trans and race intersectionality and bring intersectional identities into the realm of narrative mythology. She is currently working on a new film.
Red Aninsri; or, Tiptoeing on the Still Trembling Berlin Wall
Ratchapoom Boonbunchachoke
A modern queer espionage film in the tradition of Cold-War-era Thai dubbed film, "Red Aninsri; or, Tiptoeing on the Still Trembling Berlin Wall" brings us into a world of danger and camp. The film follows a ladyboy prostitute-cum-spy, who is assigned a mission to disguise as a cis-masculine gay to spy on a student activist. James Bond only wishes for this much intrigue.
Ratchapoom Boonbuncahchoke is a Thai filmmaker of Teochew-Hainanese descent based in Bangkok. He graduated from the film department of Chulalongkorn University. He works full-time writing commercial features and television series. Also, he works as a film lecturer and critic. In 2020, Ratchapoom was selected to participate in the Berlinale Talents program as part of the Berlin International Film Festival. His short film "Red Aninsri; Or, Tiptoeing on the Still Trembling Berlin Wall" was selected to be in Pardi di Domani at Locarno 2020, which was rewarded by Junior Jury, the Best International Short Film award.
From Skin's Chest
Rudolfo Auffinger & Keythe Tavares
Based on Francisco Mallmann's poem 'What We Will Do With It' (2018), From Skin's Chest is an experimental film exploring Brazil's relationships to Christian colonialism, Christofacism, homophobia/transphobia and national identity. Auffinger and Tavares use the form of a cross to layer on top of filmed and found images to create a powerful visual critique.
Keythe Tavares – When asked what she works with, the answer is: I am an image worker. Tour audiovisual, digital, analogue, and manual collage. She also makes food that feeds her body and soul and writes poems that adorn her notebooks, maybe one day a book comes out.
Rudolfo Auffinger has a degree in cinema and also in advertising and always danced at school when he was little. He is a film producer and editor as well as an educator in the European Center Film course. Among his main works, he produced the series for Canal Futura, Says There: Borders. He is currently editing William de Oliveira's first feature, "Ursa".
This is Right; Zak Life and After
Gevi Dimitrakopoulou
In September 2018, Zak Kostopoulos, a well-known queer, HIV-positive, sex-positive, human rights activist was lynched to death in open public at the centre of Athens. The brutal murder of Zak, or Zackie oh as their drag name used to be, gained a lot of attention. Shocking videos of the murder were published online, haunting Greek and international audience with images of inhumanity, the macho-behaviour of his killers, and the corruption of the police. Zak was part of the voice of a plethora of minorities in Greece. In this film, their community is gathering together to talk about him, his life and the aftermath of the killing.
Gevi Dimitrakopoulou is a queer feminist visual artist and filmmaker based in Athens, Greece. Their work primarily focuses on gender, sexuality, and the political inequalities of minorities. She is a published writer and a private poet. She is owned by her two cats. She has made a couple of films that travelled around the world, and although she holds degrees in economics, film studies and digital media, she feels impostor when writing bios.
Ghosts
Joseph Medaglia
Ghosts is an experimental video that uses illustration and digitized 8mm film to explore concepts of childhood, sexuality, chrononormativity, indoctrination, and (metaphorical) death. It was inspired by the novel The Chrysalids by John Wyndham. The novel centres on a post-apocalyptic future where people, animals and other living forms that present physical differences are ousted to 'the fringes' by a strict Christian society. Within that society, a group of children develops a telepathic ability, a non-visible difference, that must be hidden from the dominant norm for fear of being ostracized. The artist was drawn to the concept of the non-visible difference as a metaphor for his queer otherness as an immigrant Italian Canadian with Roman Catholic upbringing.
Joseph Medaglia is an artist, scholar, and educator exploring concepts of queer embodiment in relation to representation, popular culture, animals, and land-based ecologies. Joseph's creative practices include experimental video, costume, robotics/electronics, embroidery, and textile practices such as natural dyes and felting. His work has been exhibited in film festivals and exhibitions throughout North America and the UK. Joseph is an Associate Professor in the School of Fashion at Ryerson University in Toronto, Canada.