In the Shadow of the Virus
April 2, 7pm EST
It's 2022. We have been living through the COVID pandemic, and all its related crises, for over two years. While other nations have pursued successful COVID-zero public health strategies, those of us who reside on the colonized lands of Canada and the US have faced public health abandonment and the state's refusal to enact preventative measures known to work, similar to what we have experienced over decades with the HIV pandemic. While many crave a return to pre-COVID times, the pandemic rages on with no regard for our fantasies and desires for it to be over. Should we consider that we are living the new normal already? If this is the new normal, then how is the ongoing pandemic changing how we see the future?
The films in this program come from four continents and span genre and register — from documentary and drama, to comedy and sci-fi. What they have in common is a shared exploration of present pandemic conditions lived by queer and trans people. The impacts COVID-19 has had on queer individuals and communities are tempered by the many emergencies our communities have already, and continue to, survive. Each filmmaker presents queer ingenuity, resilience, and care as methods to survive and thrive in the shadow of the virus.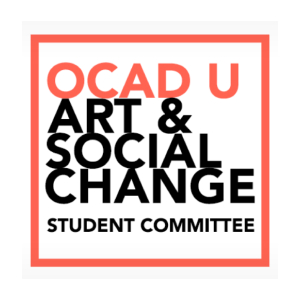 Queer Isolation
Jordana Valerie Allen-Shim
Queer Isolation is a short drama produced for the Barrie Film Festival's Youth Virtual Media Arts Program featuring Noelle, a young Vietnamese-Canadian transgender woman. After losing her job due to the COVID-19 pandemic during virtual meeting, Noelle is forced back into the closet when she moves back in with her parents. The hardships of returning to suburbia and to a transphobic household are transformed when Noelle has a chance encounter with an old high school friend.
Jordana Valerie Allen-Shim is a Toronto-born, U.S.-raised award-winning writer, director, and editor of Korean and Jewish descent whose work has been featured in over 115 film festivals around the globe. She is also a dog mom, She-Ra and ABBA superfan, and aspiring graphic novelist. She worked in electoral politics for four years, holding leadership positions at several major progressive organizations, before realizing that she could make a far greater change through art. Her life goal is to dismantle capitalism and to tell bold, disruptive stories about queer women and non-binary people of color.
Transitions II: Movement in Isolation
Tobi Adebajo
This sequel to Transitions I was filmed and edited during the COVID-19 pandemic and serves as a reflection on freedom and the realities of dis/ability. Transitions II: Movement in Isolation is an homage to Black and brown existences that survive with/in the in/visible margins of society. Transitions is a series of movement pieces that serve as a recollection of journeys in Spirit. Following a being & éégún as they detail their routes through space/s the film juxtaposes these movements to incorporate aural details of experiences that exceed the bounds of humanity.
Tobi Adebajo is an Anti-Disciplinary artist who works in various creative and communal spheres with a primary focus on Movement, Sound, Visual & Written works. From exploring the realities of existing as a Black, Queer, Trans, Disabled person, to audio-visual pieces curated to create unique harmonies, Tobi aims to elicit curated reactions from the witness/viewer. Their practice draws from all the senses and relies upon intentional collaboration to create pieces that open up conversations around access, love, healing and liberation.
Sinvergüenzilla in "First Kiss"
Anita Abbasi
Sinvergüenzilla, a music-loving blue alien deity, visits Earth determined to experience her first human kiss. But as she arrives in Toronto during the COVID-19 pandemic, her search for the ideal candidate gets complicated. Esperanza, a queer human riding out the pandemic completely indoors, fights isolation by taking their first fateful steps outdoors to meet someone new. Touching on the othering queer people of colour experience every day, as well as the challenges facing queer kinship during isolation, First Kiss tackles difficult subjects with wit, homour, and otherworldly flare.
Anita Abbasi is a writer-director based in Tkarón:to. Hailing from two disparate immigrant backgrounds — Pakistan & El Salvador — Anita's work explores diaspora, the "motherland", desire, and popular culture. Her stories, though mainly drama, often cross genres into comedy and dance musicals. Abbasi holds a BA in Creative Writing and Art History, and studied film directing under Deepa Mehta. She has produced and directed three short films with co-director, Martin Baena: The Talent Scout (2015), French Poutine (2016) and Mariah ¡qué baile! (2017). In 2020-2021, she was mentored by Carmen Aguirre on her first feature film, Saturday Fuego Diablo.
lonesome - a Malaysian LGBTQ+ voicemail documentary
Justice Khor
LGBTIQ people are no strangers to isolation. Accordingly, Lonesome, a documentary by Justice Khor explores the intersection of queerness and isolation before and throughout COVID-19. The film weaves together stories left as voicemails from queer and trans Malaysian youth talking about loneliness, seeking love and connection, and ultimately, self-acceptance. Taking the COVID-19 lockdown as a metaphor for queer existential (in)visibility, the stories shared in this film point to the persisting oppressions faced by LGBTIQ people and the need for strong communities and societal transformation.
Justice Khor (he/him) is a Malaysia-based social filmmaker and LGBTIQ activist. He is the vice president of the Malaysian LGBTIQ NGO, PLUHO (People Like Us Hang Out). Dedicated to creating queer-centric social films, his films have been screened at Southeast Asia Queer Cultural Festival, Hanoi Queer Film Week, FilmPride – Brighton & Hove Pride LGBTQ+ Film Festival, Beijing Queer Film Festival, and more.
Operation Gingham
Mily Mumford
It's 2037. The COVID pandemic, and multiple subsequent ones, have upended the course of human life. Any type of social interaction or intimacy seemingly carries grave risks, and must be treated with utmost precaution. What lies behind the layers of personal protective equipment, safety procedures, and personal bubbles? In this post-apocalyptic and pandemic-filled world, two young people meet for a forbidden picnic and navigate what risks are worth taking for each other.
Mily Mumford (they/them) is a queer, non-binary writer and director in film and theatre. Recent work as writer/director includes the short films Gemini (2018, Cannes Short Film Corner, London Sci-Fi Festival), First Bite (2018, Best Film Circus Short Film Contest) and Marsha's Knitting Club (2021). They are a part of the Playwright's Theatre Centre (Vancouver) Associate's Program for mid-career playwrights for 2021-2024 with their play in development It Lives in My Bedroom. In addition to creative work, they hold a BSc. in Neuroscience and are about to defend their MSc. in Interactive Technology at Simon Fraser University.