Mundane Crises
March 27, 7pm EST
Not every crisis happens on a global scale. Sometimes the sharpest wounds are inflicted by seemingly small setbacks or deceptively everyday indignities. The most keenly felt agony can come from the routine. This program focuses on the quotidian: stories of queer people in all too familiar circumstances.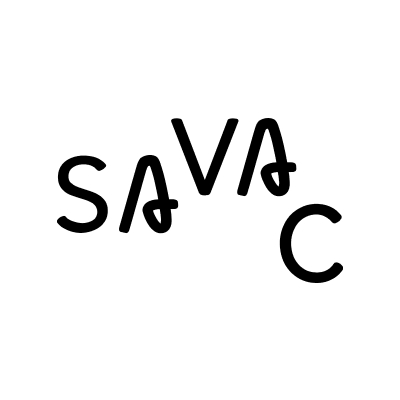 Waiting (انتظار)
Erum Khan
A young gender non-conforming woman journeys to visit her grandmother. What transpires between the unsaid and silence propels into a prolonged moment of tension and desires for connection. A beautiful and subtle look at a family divided.
Erum Khanis a queer film and theatre maker based in Toronto. She holds a Bachelor of Arts in Sociology from the University of Toronto. She is the recipient of the 2019 Buddies In Bad Times Theatre Queer Emerging Artist award and was a member of the Emerging Creators Unit at Buddies. In film, she has worked as a programmer for the Rendezvous With Madness Festival, a pre-screener for the Inside Out LGBT Film Festival, and was the Festival Programming Intern for the Toronto International Film Festival. Her play Noor, directed by Erin Brubacher with original music by LAL and Anwar Khurshid, was presented at The Aga Khan Museum.
Something Else
Élodie Roy
As she walks back home, a young asexual woman is confronted with a hypersexual environment promoting a unique model of intimacy in which she doesn't feel represented. The lack of asexual representation in media and the prejudices around this identity makes her feel invalid. She longs for a space to be safe and accepted.
Élodie Roy is a queer animator from Montreal. She is a recent graduate student of Concordia University's Bachelor of Fine Arts in Film Animation. She is interested in topics around sexuality, and more specifically, themes that address sexual and gender diversity. She is currently finishing her certificate in sexology at Université du Québec à Montréal and is planning to continue exploring these themes in her future projects.
Métis Femme Bodies
Chanelle Lajoie
"Métis Femme Bodies" is an exploration into the experiences of what has become a repressed identity in both Indigenous and femme forms. "Métis Femme Bodies" aims to offer visibility and voice to those who have been denied such luxury to accurately represent themselves and correct misleading narratives imposed by greater power structures.
Chanelle Lajoie is a Queer Métis multi-disciplinary artist honouring, engaging, and amplifying the voices of her communities through storytelling in the forms of printmaking, photography, and moving image on Treaty 1 Territory, the lands of her ancestors. Her ties to community are best witnessed in recent projects Métis Femme Bodies" (2018) and Lavender Menace (2020) which explore Indigi-queer identity and femininity. Chanelle is currently partaking in MAWA's Foundation Mentorship Program which has prepared her to take on two upcoming moving image projects: GrandMother/Tongue with Toronto Queer Film Festival's DIY Lab Mentorship Program (2020) and Bison Hunt with imagineNATIVE's Doc Salon Fellowship (2021).
Resolving 'Your Biggest Fan'
Stef Arenas
In March 2020, Stef Aranas was all set to shoot the thesis film of her dreams entitled 'Your Biggest Fan'—then COVID-19 hit the world. Stuck in Manila's extended community quarantine, she decided to transform her thesis into Resolving 'Your Biggest Fan', a film that ruminates on her cancelled thesis production and explores her identity as a transgender filmmaker and musician in the Philippines. Created entirely during lockdown, the film also touches on the government's response to the pandemic and the struggles of graduating from college in a tumultuous political and social climate.
Stef Aranas is a transgender Filipina filmmaker, musician and graduate of the University of the Philippines Film Institute. Her experience lies primarily in the production design department of short films and music videos. She made her directorial debut in the University of the Philippines Film Institute's Black Beret competition with the short film, Mimi's Makeover (2018). She most recently completed her thesis film Resolving 'Your Biggest Fan' (2020) during the height of Manila's extended community quarantine. With her work, she aims to shed light upon the experiences of transgender and queer people, in hopes of uplifting and empowering her community.
Niish Manidoowag (Two-Spirited Beings)
Debbie S. Mishibinijima
Four youth travel the Bebamikawe Trail on Wiikwemkoong Unceded First Nation Territory. Two of the youths are Two-Spirited and discuss the confrontations and acceptance that they have encountered within their community. They reflect on how it has affected their ability to experience and learn about their culture. Long before the settlers arrived on Turtle Island there existed a Two-Spirit Society in many tribal communities. The Two-Spirited people were revered and treated with respect and sought for their wisdom, healing and visions. The Two-Spirit Society was quickly abolished with the arrival of settlers. Niish Manidoowag speaks to the real issues that transgender youth encounter in their life's journey.
Debbie S. Mishibinijima is an Odawa/Potawatomi woman from Wiikwemkoong Unceded Territory. First and foremost, Debbie is a proud mother to her teenage daughter. She graduated with an Honours Bachelors of Arts degree in Communication Studies from Laurentian University. She also has a diploma from a Broadcast New Media program with Cambrian College. She previously worked at Wawatay Native Communications Society in Sioux Lookout and in Timmins as a newspaper reporter and multimedia producer. Her long-term vision is to use modern technology to promote and revitalize the Anishinaabemowin language.
dear friend
Tumelo Thamaga
CN: References to domestic abuse situations and violence
A love letter to two survivors of intimate partner violence as they navigate and confront their trauma, 'dear friend" is a film that draws from the contemplative patience of letter writing to share the story of many women, rarely told. The letter greets the viewer with an abrupt and fierce jerk into the memories of the two survivors of intimate partner violence. It is a glimpse into the survivor's journey of denial, acknowledgement, and determination to leave. Through their voices, we can hear and imagine women we might know. The film urges us to see past the darkness and the shadowed veil of silence shrouding this issue. It casts light and commands: even if you choose not to see, you will hear these stories.
Tumelo Thamaga is a queer activist and filmmaker from South Africa. She is the co-founder of a multimedia production company, Thamba Creatives. She envisions creative works that use colour, light, and sound play to share hidden narratives. Her first documentary 'dear friend' has screened at various film festivals internationally – most recently at the Gauteng Film Commission's women's only festival and the United Global Youth Pride Festival.
Goodbye Rebecca and Eileen
Sarah Hill
Goodbye Rebecca & Eileen presents a non-linear narrative exploring the before, during, and after of the top surgery journey. Disembodying the often alienating process of dealing with doctors and the medical industry while trans, the piece sutures together puppetry, paper dolls, miniatures and video footage from the past decade. Disorientation and dysphoria become us as the doctor puts Sarah under anesthesia. Sarah plays the roles of doctor, surgeon, funeral director, UPS worker and patient. Part Queer horror, part queer fantasy, Sarah's body is at first a puppet, then a paper doll, then flesh evoking a dreamlike sequence that allows for body parts to be grown, removed, extracted and created.
Sarah Hill lives and works in New Orleans, Louisiana. They received their MFA from the Museum School in partnership with Tufts University, Boston and studied with Black Market International at the Festival of Live Art in Glasgow, Scotland. Their work has been exhibited and performed across the United States and around the world.