My Hands Will Make The Future
April 3, 2:30pm EST
My Hands Will Make The Future features nine hand-made films – animated and live-action – that capture dazzling visions of worlds to come. These shorts explore past traumas, breaking lineages of generational trauma to imagine futures of thriving and abundance. Acknowledging our histories, this program showcases novel approaches to creating film as well as shaping futures.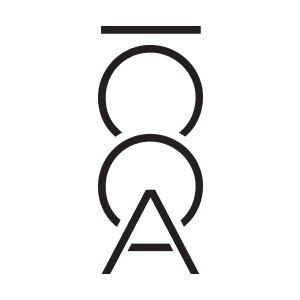 To the Farmhouse
Sarah Hill
To the Farmhouse navigates the hostile relationship between the filmmaker's ordained mother, who is portrayed as an owl, and Sarah's transness. The narrative-based audio focuses on internal introspection through short autobiographical vignettes. In To the Farmhouse, time is suspended, sped up, reversed, and slowed down through stop motion techniques. Time claws and scratches, floats in and out of reality and ultimately builds a new foundation.
Sarah Hill lives and works in New Orleans, Louisiana. They have shown nationally and internationally. Sarah has performed at Cyrstal Bridges Museum of American Art (Arkansas), Le Lieu Contemporary Art Center (Québec City), International Performance Platform Festival (Poland) at Gallery Labirynth, and Performatorium 2014: Festival of Queer Performance (Regina, Saskatchewan). Sarah received their MFA from the Museum School in partnership with Tufts University, Boston. Their work has screened internationally, including at MIX COPENHAGEN, FRINGE! Queer Film & Arts Fest (London), The Armory Show (New York), Venice Biennale, and San Francisco Transgender Film Festival.
After the Glitter Fades
Sydney Hayward
Aimee, the non-binary lead singer of "The Love Club," must gain the courage to continue their performance after they are tormented during their big concert. By portraying the characters as messy and as complex as they are in real life, After the Glitter Fades showcases the relationships between band members to underscore the importance of friendship. After the Glitter Fades gives us a chance to heal and to say the things we are too afraid to say out loud.
Sydney Hayward is a director, writer, and production designer who has a passion for film, art, music and theatre. Sydney is currently filming the second part of a short film series about sexual harassment through the eyes of queer people. They are also in the process of creating their first musical theatre show, On The Outside. Sydney hopes that their films will inspire others the way that they have been inspired and hopes that when people watch their films, they feel a little less alone in what they are going through.
Rain to Eaves
Lina Wu
Rain to Eaves imagines new and different ways of being in relation as lovers, unravelling the intimate and amorphous dynamic that winds between two bodies, exploring thoughts, daydreaming, and endless possibilities of re-envisioning what could have been.
Lina Wu conjures images and forges stories in Tkaronto/Toronto. Lina is a multi-disciplinary artist and illustrator. Her work explores self-perception, mythology, femininity, and adolescence through a diverse range of media, narrative, and image-making practices. Lina's writing has been in publications such as Looseleaf Magazine, Half a Grapefruit, Shrapnel Magazine. Her art has been featured at galleries such as Xpace Cultural Centre and Gallery 44. She has held workshops with organizations including Tea Base, Insomniac Film Festival, and Canada Comics Open Library.
Wish
Willow Skye-Biggs
Wish is a visual poem about a transgender mother and her son who live a rather isolated existence. Reality shifts between layers as they seem to exist in both this world and possibly other worlds. Loosely based on Beauty and the Beast, Wish is a fairytale without a clear narrative, focusing instead on the invisible emotions that moments create. The film shows us an experience of alienation that can be at once both full of magic and deep sadness.
Willow Skye-Biggs is a trans-lesbian-autistic multimedia artist, music producer and filmmaker. Willow's work explores questions about emotional states, mental illness, the supernatural and the spiritual. Over the past decade Willow has produced over 30 albums under different aliases. In 2017 she presented a multimedia installation titled "Tastes Like Mandy" at the UMOCA in Salt Lake City Utah. In August of 2021, Willow debuted her first short film April in Her Mind about a telepathic transgender metal worker. Willow is currently working on a new short film, a feature film, a soap opera web series, and a children's show.
Manidoog
Ostoro Petahtegoose
Indigenous queer existence is to constantly live on the edge of multiple apocalypses, resisting ongoing acts of daily genocide and colonial ideology that would have us turn our backs on our ancestors, kin, culture and that would have us turn away from reckoning with a past that has led to the current state of the global climate crisis that impacts all corners of life. What are we left with when we are continuously displaced from our ancestral homes, made to feel isolated and unwelcome on our own lands, even as we resist and attempt to reclaim?
Ostoro Petahtegoose [they/them] is Nishinaabe of Atikameksheng Anishnawbek with European descent currently living in Windsor, Ontario also known by Waawiiye'adinong as one of its many place names. They are a queer, transgender, nonbinary writer, goldsmith, and interdisciplinary artist. In Ostoro's personal and professional life they seek meaningful ways to connect to land, culture, language, and identity through the work of building relations while being obsessed with themes of hauntings, and ghosts.
Real
Michelle Mary Schaefer and Maria Forsythe
A tiny film web series exploring Deafness, love, and the lengths we go to find it, Real follows Lauren as she navigates relationships and connections in a world of complex communication.
Michelle Mary Schaefer is an award-winning creator, a breakthrough actress and screenwriter. She does not allow her Deafness stop her from following her passions. Instead of waiting for opportunities she creates them. She values authentic voices and representation matters.
Maria Forsythe is passionate about anything and everything involving a camera. Her personal freelance work ranges from narrative cinematography to marketing, editing, with on set experiences as an AC, camera operator, gaffer, and cinematographer. Maria's storytelling focuses on the personal and influential experiences of the individual, whether that is through narrative or commercial work.
My body Is a Vessel
Stella Racca
Based on a poem written by Racca during a period when she felt especially frustrated with her relationship to her body, My body Is a Vessel yearns for the abilities of others and what their bodies can do. By taking the time to reflect on her own progress and how much she has to be proud of, My body Is a Vessel celebrates queer bodies and souls in all their beauty.
Stella Racca (she/her) is a queer filmmaker in her third year of Film Production at York University. She loves to experience all the world can offer her and loves adventure. Filmmaking is her passion because it is the perfect medium to create space for underrepresented voices and stories. My Body is a Vessel was made independently with no budget, yet was still immensely healing to make.
All Falls Down
oberon strong
Shot entirely on a VHS camera, All Falls Down launches us into a digital hell-loop in which the transgender antagonist comes to terms with ideas of home, anxiety, intimacy, our inevitable death, longing, and the conversation between obsolete and current technologies.
oberon strong (b. 1990 in Los Angeles, CA.) is a queer and trans photographer, writer, and video artist. Their work draws on themes of being othered, the absence of the lover, processing feelings of desire, and the relationship between death and photography. oberon lives in San Francisco, CA. with their rodents and partner.
The Avulsed Rabbit
Wei Zhang
A colourful collage film, The Avulsed Rabbit fuses various digitized media – including analogue film, 2D animation, 3D animation, found clips, photos, and live footage. Informed by director Wei Zhang's experiences being bullied and sexually assaulted by their masculine roommate in high school due to Zhang's queerness, femininity, and gender non-binariness, the film depicts a bizarre sci-fi and dystopian world where gender essentialism and heteronormativity are still popular and widely accepted. The Avulsed Rabbit sarcastically narrates the story of an inexperienced teenager shaped by these conservative ideas, who, after the unusual experience of being attacked by a monster, starts to rethink their gender and sexuality.
Wei Zhang (b. 1991, China) currently lives and works in Glasgow, Scotland. Zhang is a filmmaker and visual artist working between moving images, performance, and installation. Zhang explores the hybridity, intersectionality, and transnationality of queer theory by connecting it with post-colonial theory and classic Asian philosophy. Fascinated by collage using various digitized film footage, Zhang blends impure and discontinuous intermedial images to create a surreal space where reproduction, bloodline, family, and kinship intertwine.