Porn is *So* Boring
June 15, 7pm EST
June 15, 2017
Doors: 6:30
Screening: 7:00
Co-sponsored by Good For Her
Yawn. Porn is SO Boring. Queer porn included. It's prescriptive and predictable. We've come to just expect less from it as a cinematic genre. Why can't anyone get it right? This short program invites you to get off – and maybe rethink the artistic possibilities of the genre while doing so.
LOCATION AND INFO
Steelworker's Hall
25 Cecil St, Toronto, ON M5T 1N1
PWYC, suggested donation: $5 – $20
No one turned away for lack of funds.
All screenings are PWYC and wheelchair accessible. This screening will be closed-captioned and ASL-interpreted. Please contact us if you have any additional accessibility-related inquiries.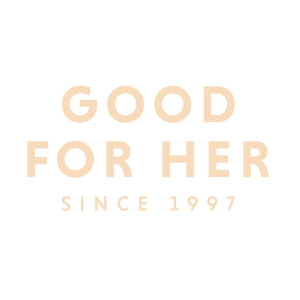 Please Relax Now
Vika Kirchenbauer
PLEASE RELAX NOW uses the screen as a source of light and darkness drawing attention to the issue of art consumption as individual vs. collective experience and extending the video piece into physical space. Motivational language is interwoven with metaphysical gestures of salvation characteristic of economics as well as of what is considered "Political Art."
Danny Wylde
Matthew Kaundart
Inspired by an essay by former porn star "Danny Wylde," this film explores the darker, less talked about side of the porn industry and the consequences of working in it.
MANDALAS ERÓTICAS (EROTIC MANDALAS)
Almir Correia
Mandalas in movement. Images from porn movies transformed into erotic mandalas. Explicit sex wins here the abstract line and the viewer's mind reworks the meanings.
Lonely
Konstantinos Menelaou
A confession of love to a recently departed boyfriend is the background of a decadent session of sex and drug taking between two gay men in a cheap hotel room.
I/XXI
Aida Jara
I/XXI is the first virtual tarot card of a series, featuring an intimate bondage session between two women.
#TwinkDreams
Finn Peaks
A twink undresses, masturbates and shares his deep longing for a Daddy in form of a narrated BDSM role play fantasy. #twinkdreams is an intimate account of gay desire from a transgender perspective.
Sodom's Cat
Huang Ting-Chun
A young boy named SUN attends a group sex orgy held by a dating app. He has sex with another four guys, but it seems not turn him on. The host finds out and begins to talk some fantastic sex illusion. When the Sodom's gate opens, to be or not to be, that is a "fucking hard" question.