Queer Bodies, Queer Modernities
June 23, 4:30pm EST
Join us for the second night of the first annual Toronto Queer Film Festival for this program of queer and trans experimental short films.
We are also pleased to announce that the Canadian Filmmakers Distribution Centre (CFMDC) is co-sponsoring this night of programming.
Filmmakers Julius Manapul, Andrew Patterson, and Mée Rose will be in attendance.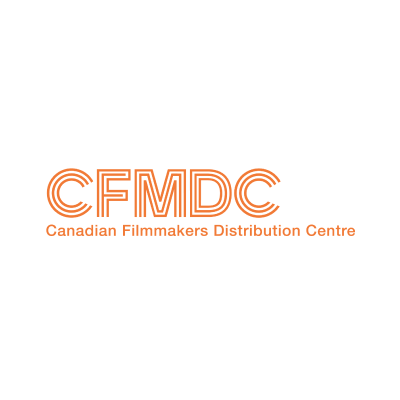 METUBE2
Daniel Moshel
After Elfie and her nerdy son August successfully proved themselves on their home webcam in MeTube 1, the odd pair venture onto the street to present the biggest, boldest, and sexiest operatic flash mob the internet has ever witnessed!
Directed by Daniel Moshel.
YOU ARE BORING
Vika Kirchenbauer
YOU ARE BORING! discusses the troublesome nature of "looking" and "being looked at" in larger contexts including labour within the new economy, performer/spectator relations, participatory culture, contemporary art display and queer representational politics.
Directed by Vika Kirchenbauer, an artist, and writer currently working and residing in Berlin. In her work, she explores opacity in relation to representation of the 'othered' through ostensibly contradictory methods like exaggerated explicitness, oversharing and perversions of participatory culture.
WHITE FUR
Lyric Seal and Nikki Silver
Heralded on by the playful and sometimes unsettling improvisations of a saxophone, this short is a romp in the lives of one wolf mother/puppy trainer and their wolf pups/sled dogs.
Directed by Lyric Seal aka Neve Be (@littlebeasthood) and Nikki Silver (@xnikkisilverx), who are filmmakers, sex workers, performing artists, and a collaborative duo merging methods and mediums to inspire friendship, inquiry, and disability justice. You can contribute to the production of their third short film, DIATHESIS on Indiegogo.
THERE ARE VULVAE AROUND YOU IF YOU CHOOSE TO SEE
Ann Antidote
A queer art collective – the strange life of the savages – has been installing rope bondage sculptures shaped as vulvae in urban environments, as a way to confront by-passers with representations of femininity, body, and sexuality.
Directed by Ann Antidote, an autodidact DIY artist, active in the fields of bondage, video, performance and land art. She has been active in the promotion of consensual lifestyles (polyamorous, queer and kinky/bondage/sex-positive) as respect deserving options. This political (and personal) aspect permeates her artistic production in Berlin, where she lives, and beyond.
SOAK
Alysha Seriani
A woman attempts to pull herself out of her sinking mood by taking a bath.
Directed by Alysha Seriani, a 21-year old student filmmaker living and working in Vancouver, B.C. In addition to filmmaking, she works with inner-city children and youth, and can often be found reading Rookie Mag. Alysha is currently working on an experimental documentary about how young people talk about their bodies.
FLUFF FILM
Mée Rose
This video work is an experiment in self-love. BDSM and sex as a solo venture towards healing, growth, and transformation.
Directed by Mée Rose, a gender queer femme artist who uses photography and video to explore her life, past, present and future. Up to now, she has worked mainly in erotic self-portraiture, but looks forward to continued collaboration with other artists, doing photo shoots, and making videos and music.
WHITE WASHED
Julius Manapul
This work talks about the process of white washing from a diasporic perspective of a queer Filipino man trying to find my self within the Homonormative representations that upholds the masculine queer white male to be valued as seen on gay dating apps, gay magazines to gay media and club scenes.
Directed by Julius Manapul, who was born in Manila, Philippines 1980 and immigrated to Toronto, Canada 1990. His work addresses themes of post-colonialism, immigration, diaspora, sexual identity, and identity construction. His work focuses on personal hybrid nature of Filipino culture and queer identity.
MORE OR LESS
Andrew Paterson
More or Less (2014) is a three-minute video consisting of two layers of non-camera colour gelled images and processed texts. This video stems from my extreme ambivalence about minimalism, maximalism, modernism and audiences. Does modernist art address audiences and, if so, then how? Is minimalism necessarily slow in its editing rhythms? What are the relationships between pictures, images, and concrete poetry? More or Less pits minimalism and maximalism, speed and slowness against each other. Do they crash and explode, or do they blend into an explosive cocktail?
How stable are those time-honoured truisms… more is less and less is more.
Technical note:
More or Less may seem to be silent, until music enters quite rapidly about one minute in.
Directed by Andrew Paterson, a Toronto-based interdisciplinary artist working with video, film, performance, painting, music, critical and fictional writing. He is current the coordinator for the8fest small-gauge film festival in Toronto.
THE SOURCE IS A HOLE
Madsen Minax
A video about love and mythology and fucking and death and dads and moms and dogs and gods.
Directed by Madsen Minax, who makes art works about giving consensual black eyes, working shitty jobs, communing with ghosts, falling in love at the wrong time, watching 5 televisions at the same time, cosmic collisions, growing up and transforming. He harnesses his experiences in and through queer and trans communities and the subcultures of BDSM and sex work to make projects that pick at the scabs of belonging. Some recurrent themes include post-industrial urban sites, space/time travel, ghost/human romance, and desire as resistance.