Ruptures
March 26, 9pm EST
While some emergencies are limited, personal, and every day, others split our lives open in ways that might not be easily fixed and leave no 'before' to return to. These films are stories of such emergencies or 'ruptures' and how they shape our 'afters.' But don't be deceived, sometimes this world must come to an end for another one to be possible.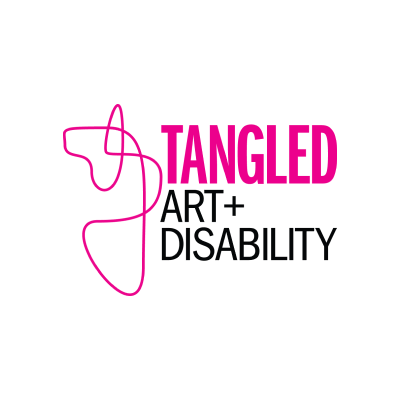 Extractions
Thirza Cuthand
A personal film about Canada's extraction industry and its detrimental effects on the land and Indigenous peoples, this film parallels resource extraction with the booming child apprehension industry currently operating in Canada, which is responsible for putting more Indigenous children into foster care than were in Residential Schools. As the filmmaker reviews her life and how these Industries have affected her, she also reflects on having her eggs retrieved and frozen to make an Indigenous baby.
Thirza Jean Cuthand has been making short experimental narrative videos and films since 1995 about sexuality, madness, Queer identity and love, and Indigeneity, which have screened in festivals internationally, including the Tribeca Film Festival in New York City, Mix Brasil Festival of Sexual Diversity in Sao Paolo, ImagineNATIVE in Toronto, Frameline in San Francisco, Outfest in Los Angeles, and Oberhausen International Short Film Festival. She is of Plains Cree and Scots descent, a member of Little Pine First Nation, and currently resides in Toronto, Canada.
Spirit Glitch
Mary Galloway
A queer woman of colour struggles to regain her voice from the void as traumatic memories threaten to glitch her spirit away piece by piece, leaving an empty shell. With every ounce of willpower, she must find the strength to face the reality of another day.
Mary Galloway is a member of the Cowichan Tribes of the Coast Salish Peoples. Upon graduating from a 2-year full-time acting program, Mary began to write, launching Bright Shadow Productions Inc (BSP). In 2016 WIFTV honoured Mary with the Newcomer Award, the WFF presented her with the Talent To Watch Award, and in 2017 she was named a TIFF Rising Star. She is working as a writer and story coordinator on the CBC television show Burden of Truth. Her most recent writing and directing endeavour is "SPIRIT GLITCH", the Storyhive awarded script as part of their Indigenous Storyteller Edition.
42 Dni / 42 Days
Nat Portnoy
CN: References to terminal disease, disability, and suicide. This film also contains nudity and sexual situations.
42 Days focuses on the moment of confrontation with a terminal disease and an attempt to process a personal tragedy. The film is a form of visual diary, taking the viewers on a journey of realizations regarding the filmmaker's difficult family relations, gender and sexual identity, and lack of control. It reflects on shame, guilt, and the experience of queerness in a conservative, Catholic setting, as well as on the concepts of migration and re-rooting. The filmmaker uses this deeply personal and moving film to reflect on whether it's possible to fully accept one's fate.
Natalia Portnoy is a multidisciplinary queer artist, filmmaker, and activist born in Poland in 1987, currently based in the Netherlands. Her work includes mediums such as video, installation, object, photography, and painting. She is interested in examining the cognitive processes of pleasure, exploring its connotations with self-representation, identity, ritual and the complexity of language used to determine desire. In her artistic practice, she likes to refer to existing ideologies and beliefs, examining them through the knowledge of a collective and personal experience.
Letter to my mother
Amina Maher
In a bold and heartfelt cinematic letter to her mother, the filmmaker Amina Maher reveals the most painful childhood secrets. The film explores gender, sexuality, guilt, and repression in relation to violence and identity. "Letter to my Mother" is an attempt to stand up, speak up, break taboos and push social and personal boundaries – to create life and art out of the darkest experiences. There are times when cinema itself seems implicated in this difficult story, charting abuse that began at the exact time she was appearing in Abbas Kiarostami's classic, Ten (2002).
Amina Maher is an Iranian queer artist, filmmaker, and poet whose works deal with the themes of social taboos and gender identity in relation to violence and power structure. Amina Maher began her cinematic activity as the main actor in Abbas Kiarostami's Ten, which featured the real-life relationship between Amina and her mother. Ten was nominated for the Palme d'Or at Cannes Film festival in 2002 and received worldwide attention.
Transitions I: Movement in Spirit
Tobi Adebajo
"Transitions I: Movement in Spirit" challenges viewers to leave their presumptions and assumptions of bodies at the door, and witness embodiments in textures and sound that pay homage to the form/less vibrations of life, pain, and movements in flux. "Transitions" invites the viewer in by creating a portal into intentional and multi-sensory experiences that demand intentionality and complete engagement with the work.
Tobi Adebajo is an Anti-Disciplinary artist who works in various creative and communal spheres with a primary focus on Movement, Sound, Visual & Written works. From exploring the realities of existing as a Black, Queer, Trans, Disabled person, to audio-visual pieces curated to create unique harmonies; Tobi aims to illicit curated reactions from the witness/viewer. Their practice draws from all the senses and relies upon intentional collaboration to create pieces that open up conversations around access, love, healing and liberation.
Tobi is a founding member of Femmes of Colour (UK) & Purple Rain Collective.
Everything Bagel
Brendan Lee Hickey
The leader of a band called Everything Bagel has just experienced a devastating breakup. She contemplates a way forward in the days leading up to an important gig. But it also seems like the World might be ending… Like, actually ending.
Brendan Hickey is a filmmaker originally from Seattle, now attending art school at Sarah Lawrence College. He uses he/him pronouns and only sometimes wants the world to end.