Virtually Queer
April 2, 8:30pm EST
In this techno-fascist turn of late-capitalism – strewn with surveillance technology, oppressive algorithms, and indentured sex robots – there is an urgent need to speculate about how we can reclaim and build technologies to survive and thrive. The films in this program invite us to reflect on how technology mediates queer identity and intimacy. While many of them depict technologies that already exist, in one form or another, we simultaneously observe the exhilarating transformation of fiction into innovation. Today's technologies may control, alienate, and disconnect, but these films imagine near-futures where technologies can lead to freedom. The films in this program ask us to reflect on the kinds of digital futures we want to choose and create.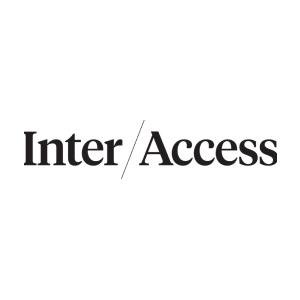 Free Fun
Fehmi Öztürk
When Kika enters the room, will she meet her match or is it game over? In this colourful short film, sexuality and gender expression is gamified in an arcade style take on virtual reality. Jam-packed with dance battles, fancy drinks, and sleek art direction, Kika's journey transforms her perception of the intimacy of online space, for better or worse.
Fehmi Öztürk was born in Cyprus in 1985. He is a graduate of the faculty of the fine arts, cinema department of the Dokuz Eylül university. He has been working in the series industry since 2007 and he has been directing TV series since 2014.
Replay
Andy Nguyen
This experimental film meditates on human life, the body, identity, and gender through a mixture of film, photography, stop-motion animation, sound design, and prop design. In this abstract short, the spirit of a trans person looks back on his past life as he tries to find the answers to the questions asked by the flowers of life.
Andy Nguyen (he/him) is a visual artist specializing in filmmaking and photography based in Toronto and Ho Chi Minh City. Born in a small town in Bourgogne, France and having lived in Hong Kong, then his home country of Vietnam most of his childhood, he moved to Canada in 2018. Currently a student at X University School of Image Arts, his documentary short "heroes" shot on 16mm was selected to be a part of the TIFF Next Wave Film Festival in 2021. With a great love for all artistic mediums, his photography was published in Toronto Public Library's Young Voices Magazine, and other various online magazines. As a trans person of Southeast Asian descent, Andy wishes to continue creating more projects that reflect on gender and cultural identity.
Pillow Talk
James Elinski
With a new dating device that simulates physical touch, an isolated chef, Jerome, uses it to make a genuine connection. After only finding men looking for virtual one-night stands, he finally stumbles upon Minoru, an awkward artist who lives on the other side of the world. An unlikely bond builds between them as they both express their passions for cooking and painting. Their brief interaction bubbles to an erotic climax as the two find comfort in their shared loneliness.
James Elinski is a recent film production graduate of Dodge College of Film and Media Arts. James has created films ranging from drag queen extravaganzas to introspective depictions of gay hook up culture. His mission in film is to bring LGBTQ+ storytelling to the mainstream and normalize the portrayal of gay characters in entertainment. Building off his previous work, James continues his quest to highlight queer characters in his films. Born during the loneliness and isolation of quarantine, Pillow Talk is James' exploration into the emotions that this past year has made him feel.
AND SO I JUMPED IN HEAD FIRST ONLY TO REALIZE MY SWIMSUIT WAS NOT REAL AND YOU HAD NOT SHOWN UP
Alice Shoenberg
Part first date exchange, part zoological phenomenon, this short film patterns itself after Apolemia, or zooids: tiny underwater clones that sprawl out in a tentacular formation. As the filmmaker whimsically reproduces this uncanny biological pattern, they explore questions about the possibilities and limits of queer intimacy.
Alice Schoenberg (they/them) is a non-binary lesbian, born in Amiskwaciy Waskahikan, (known as Edmonton) and now living as a settler in Tkaronto. They are a practising interdisciplinary video artist who has shown their work in a variety of exhibitions over the years. They have taken on other roles, such as in their time as Director and Co-curator of the Coven Gallery at the Alberta University of the Arts, which was a space created to highlight and exhibit artists of marginalized identities. They look forward to continuing to develop their new queer art community within Tkaronto.
Dracudate
Rhael McGregor
In this playful animated short, Lilith the Vampire goes on a carnival date with a girl she likes and wants to impress. Unexpectedly, she runs into a relentless monster hunter who seems dead set on outing her as a monster and making a mess of her night. As the date unfolds, Lilith tries to fend off this threat amidst the rides and attractions. Can she save the date?
Rhael McGregor is a Graduate of Seneca College 2D Program. They're Métis, LGBTQ+, originally from Manitoba, and now live in Toronto full time working in storyboard, animation, and comics.
Hekademia
Gloria Mercer
Marion balances the boundaries of simulation and reality while attending virtual high school from her lonely apartment. Living with her quiet mother in an isolated highrise propels her deeper into a friendship with Cassidy, another student at Hekademia. As their connection deepens, and Marion's detachment from the real world increases, she questions how much of the experience is authentic.
Gloria Mercer is a filmmaker living and working in Vancouver, BC, on the unceded territories of the Musqueam, Squamish, and Tsleil-Waututh Nations.
Take Me
Luca Asta
At a time when virtual party scenes have emerged as stand-ins for IRL parties, the director leads us by the hand toward nostalgic and reconstituted queer spaces. Take me is a glitchy, queer ode to sweaty basements down Kindsland Road during lockdown.
Luca Asta is a French-Italian visual artist living and working in London. They graduated in 2019 in 'Contemporary Art Practice' at the Royal College of Art, with a practice of video, photography, sculpture, writing and performance. Luca Asta's recent works have been looking at the psychosocial construction of the body, with a specific interest in structural and internalized oppressions. They are actively engaged in dismantling binary and heteronormative oppressions through intimate and confrontational works.
Red String of Fate
Lance Fernandes & Lovina Yavari
In the year 2090, during a civil war between humans and androids, Sam works against the clock to repair X72, the only first generation combat android left, while reeling from the recent loss of a loved one. This film portrays a struggle for liberation in a tumultuous world where artificial intelligence has reached sentience in an atmosphere of prejudice. In a quest to revive their companion, Sam discovers the boundaries between life and death, just as a radical movement emerges to establish cybernetic rights.
Lovina Yavari is an actress, artist, director, and fashion designer. She directs all of her projects, which are inspired by anime, scifi/fantasy aesthetics, video games, and photography.
Lance Fernandes is a motion graphics designer, visual effects artist, video editor and filmmaker. Over the years, they have worked on projects for companies like Universal Music, Warner Music, Corona, HMV, Blood In The Snow Film Festival, and many more.