TQFF & ICC Present: Cuzzins on Camera, a 2 Spirit Short Film Night
October 27, 7pm EST
Presented by Toronto Queer Film Festival & Indigenous Curatorial Collective/Collectif de commissaires autocthones
This screening will stream live on October 27 @ 7pm, and it will also be available through October 29, here on TQFF's website home page!
Cuzzins on Camera features nine short films created by Indigenous filmmakers and artists. This presentation will be closed-captioned. The program includes: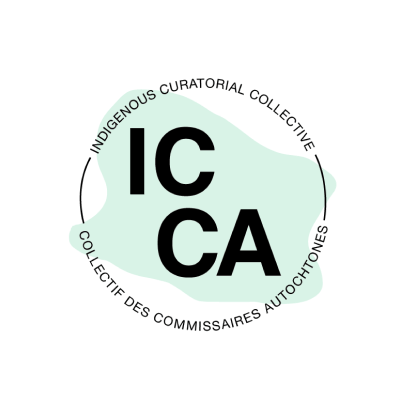 Lessons in Baby Dyke Theory
Thirza Cuthand
In 1995 when Thirza Cuthand was 16, she felt like the only lesbian at her Saskatoon high school. This turned out to be untrue, but the lack of visibility in her high school coupled with the lack of representation of Queer teenagers in the 90's made her make her first video, a comedic short about teenage lesbian loneliness and trying to bribe classmates to come out with the promise of candy.
Thirza Jean Cuthand was born in Regina, Saskatchewan, Canada, and grew up in Saskatoon. Since 1995 they have been making short experimental narrative videos and films about sexuality, madness, youth, love, and race. They are of Plains Cree and Scots descent, a member of Little Pine First Nation, and currently reside in Toronto.
A Sacred Place
Natalie King
A video assemblage that explores Indigiqueer identity, the colonial gaze, and the artists' relationships to land, water, space and place.
Natalie King is a queer interdisciplinary Anishinaabe artist, facilitator and member of Timiskaming First Nation.
Working In
Vanessa Dion Fletcher
The only infomercial worth watching is Working In with Vanessa Dion Fletcher. Get expert guidance on optimal self-care through such activities as snacking and rest. Instead of 'working out' try working in!
Vanessa Dion Fletcher is a Lenape and Potawatomi neurodiverse artist.
Mindalaes in Quarantine (WT)
Samay Arcentales Cajas
This documentary bears witness to the impact of the pandemic on a family business. The necessary closure compromises a generational dream. However, the family adapts and ultimately rises to the occasion, displaying a moving combination of creativity and resilience.
Samay Arcentales Cajas is a queer/2S (Kichwa) digital media artist and filmmaker based in Toronto.
No Place for Bad Memories
Evelyn Pakinewatik
An introspective experiment that explores trauma, memory, and healing spaces.
Evelyn Pakinewatik (she/he) is a two-spirit artist and filmmaker.
Stage Name Victoria
Taran Morriseau
An intimate look at a drag queen starting his career in the community of Fort William First Nation, and his relationship with his mother who has always encouraged him in his life choices.
Taran Morriseau comes from the Ojibwe Nation and is an indigenous Drag Queen who shares his perspective through this first audiovisual expression.
I Am Me
Jazmine Smith
Jazmine grew up in Flying Dust, Saskatchewan as a boy who felt out of place… until discovering makeup, which helped her transition and begin her journey into womanhood. This is a story of acceptance, self-love and jewelry.
Jazmine Gladue-Smith grew up on Flying Dust First Nation, a Cree reserve located in North-Western Saskatchewan.. She runs a beauty studio out of her home, Jazzyjazz Style & Beauty, and an Indigenous jewelry business called Grizzly Turtle Jewelry & Art.
Part Three
Kaya Joan
A poetic video about gender as told through an ambiguous being describing their relationship to land and the animals which inhabit it.
Kaya Joan is a multi-disciplinary Afro Caribbean (Jamaican/ Vincentian)-Indigenous (Kanien'kehá:ka) artist living in T'karonto (Dish with One Spoon treaty territory). Kaya is in the process of completing a BFA through the Indigenous Visual Culture program at OCAD.
Majur
Rafael Irineu
This film takes us to Brazil where we meet the head of communication in an Indigenous village who is an integral member of his community, but who is still struggling with being accepted for who he is.
Based in Mato Grosso, Rafael Irineu took up filmmaking at the age of 11 finding in the digital camera a source of resilience.